Users must be logged in to the NBN Atlas to 'Flag an issue'.
If there is a problem with a record, users can click the 'Flag an issue' button on the left of the occurrence record page.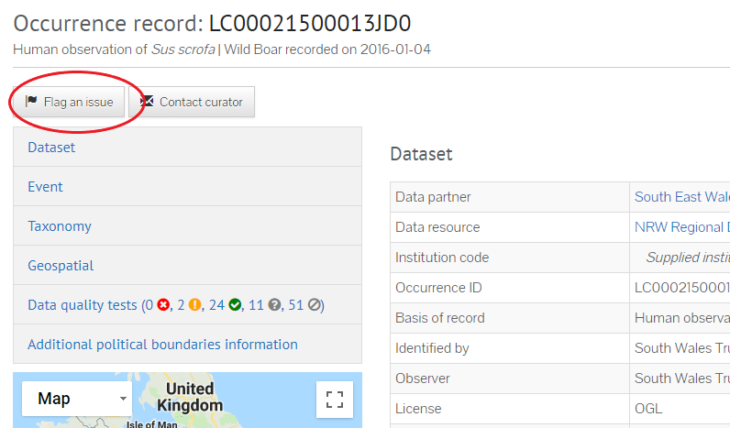 A drop-down box will enable the user to specify the issue type and there is also a box to add any comments.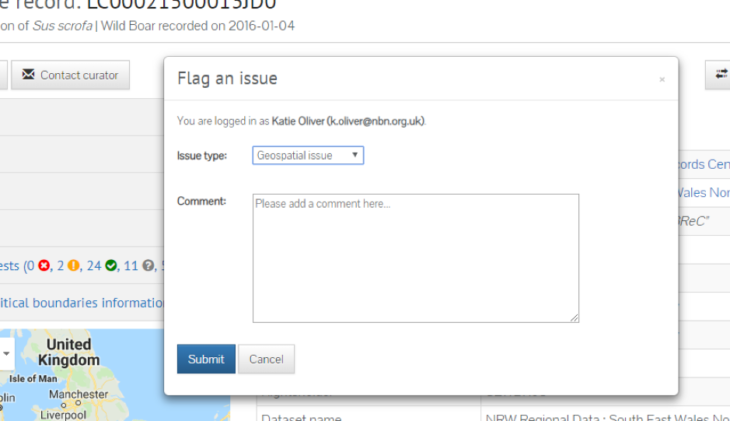 Once the issue has been submitted, the Atlas administrators will be notified. The data provider will then be contacted in order to rectify the error.
The user that flagged the issue will be kept informed of the outcome.