Data providers can manage a 'whitelist' of individual users by giving permission to access higher resolution data for specific species in specific data resources.
Data providers with Editing rights must be logged in to the Atlas before any changes can be made.
Once logged in to your Atlas partner page, click the 'Admin' button at the bottom of the right-hand column.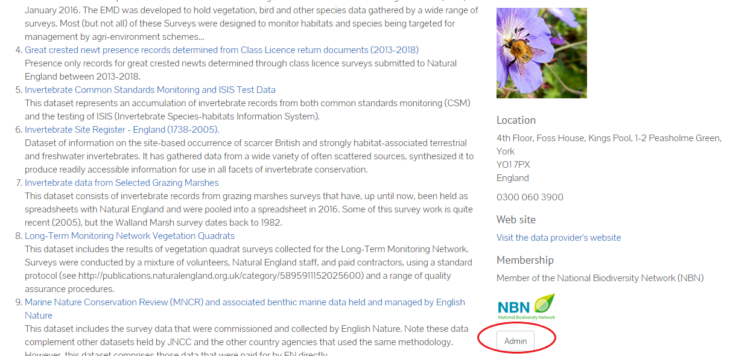 In the Sensitive Data Access section, click 'Manage access'.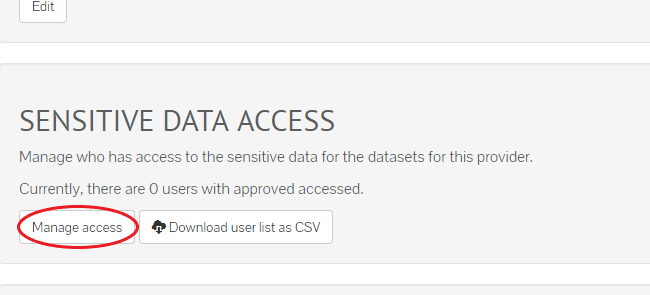 This will take you to the 'Manage approved list' page.
Under 'Find registered user by email address', search for the exact email address of the Atlas user (they must be a registered user of the NBN Atlas).
Click 'Grant access'.

By clicking 'Specify resources', you can specify which species and data resources you would like the approved user to have access to.
You can also revoke access for existing whitelisted users from here too.
Choose the sensitive species from the dropdown box. The list of species names includes all sensitive species, and the number of records, in all the data provider's data resources.

On selecting a species, any data resources that contain records of that species will now be highlighted.  You can then specify which data resources you would like access to be granted to by ticking the adjacent box and clicking 'Save all changes'.