Make sure you are logged into the NBN Atlas.  From the occurrence records page, click Download map.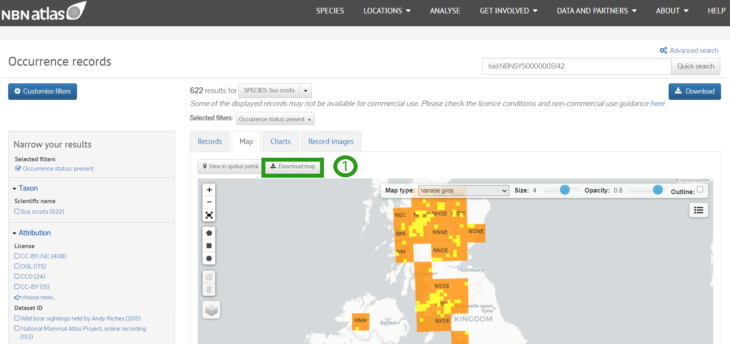 Use the drop-down boxes to specify your preferences, or leave as default, then click Download map (2).  Please note that the map will be downloaded as points and not grids and will not look like version you see on the screen.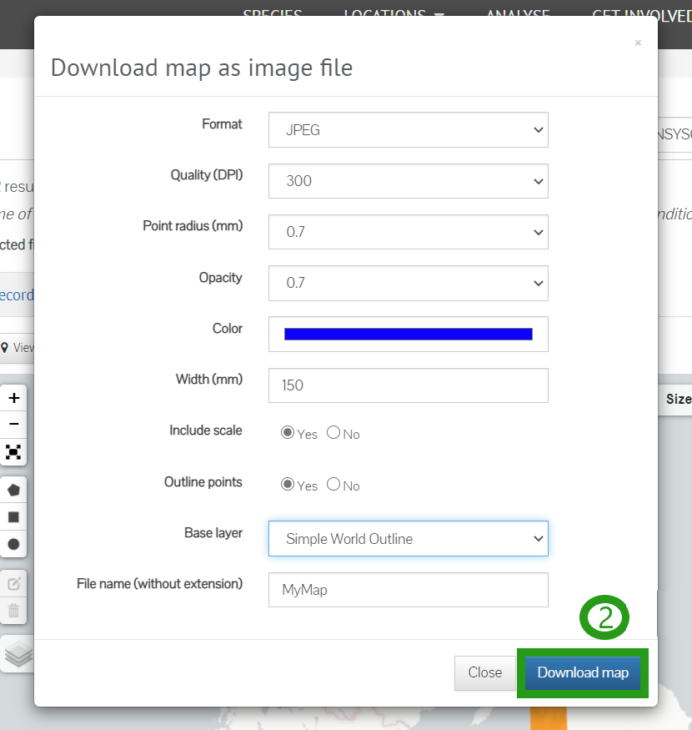 Select your application reason from the dropdown box in Step 2, tick the box to accept the licencing conditions and then click Next (3).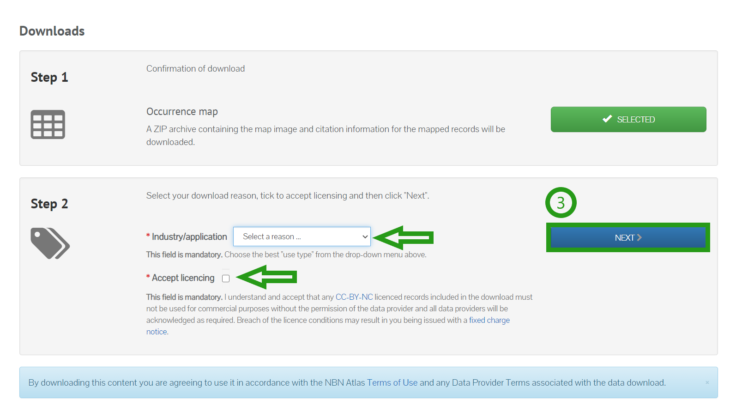 After a moment, you will receive an email containing a link to a zip file.  Citation guidance is included in the zip file.  Any data providers of CC-BY, OGL and CC-BY-NC licenced records must be acknowledged.  You can find out more about licences here.