Users can sign up to receive an email when issues are flagged against records in a single data resource or against any record in the NBN Atlas.
Single data resource
To subscribe to email alerts on a single data resource, click on the 'Alert me about annotations' button in the righthand column of the metadata page of the data resource: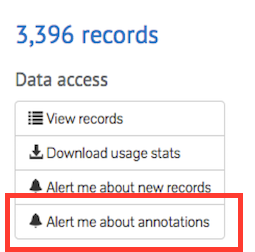 Manage your email alerts
To manage your email alerts, click on 'my profile' at the top of the page.

This will bring up a list of options.  Click 'manage your alerts'.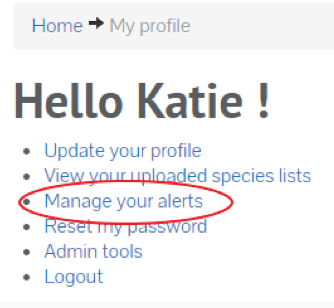 A list of options will appear.  Turn off/on as required.  Choose the frequency that you would like to receive email alerts by selecting an option from the dropdown box.