To get the most out of the NBN Atlas, we recommend that you create an Atlas account.  To create an account, click Login from the NBN Atlas homepage (1).  Click Sign up now, at the bottom (2)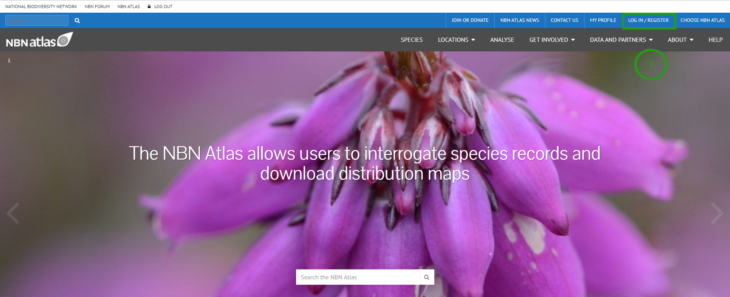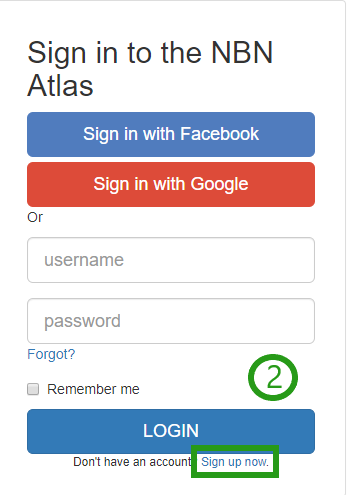 At the next screen, enter your personal details.  You will have to declare your reasons for usage of the NBN Atlas using the most relevant option from the drop-down list.  Click Create account to proceed (3).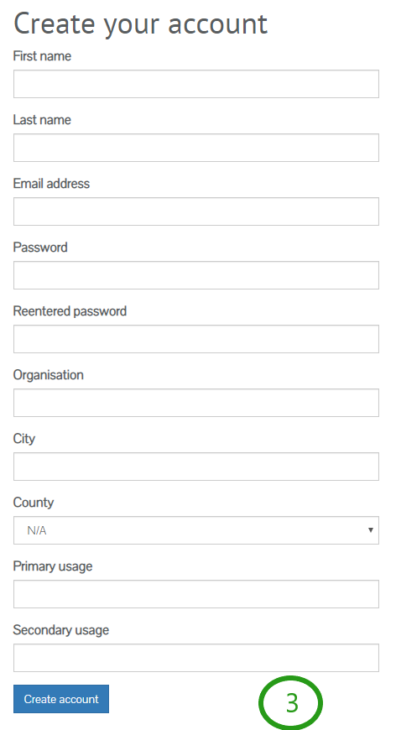 Check your email for an activation email message.  If you do not see one, check your spam folder.  Click the activation link, which will take you to your profile page (4).
From your profile page, you can update your profile, manage your species lists, view any records you have annotated, manage your alerts or reset your password.
Edit your personal details by clicking Update your profile (5).  Once you have made any changes, click the Update account button.
Click View your uploaded species lists (6) to view any lists you have uploaded to the NBN Atlas.
Click View records you have annotated (7) to view any annotations to records that you have made.
Click Manage your alerts (8) to set rules for receiving alerts from the NBN Atlas.  Use the toggles to select if you wish to receive email notifications.  You can also view or delete any custom alerts you have set.  To set up custom alerts, see the help page here.
Click Reset password to request a new password (9).  You will need to enter your email address and then click the reset password link within the email that yo will be sent.