Every species record on the NBN Atlas has its own species record page containing all the associated information and metadata related to that record.
Species record pages can be accessed from any page which displays species records.  One way of accessing records is through the species overview page.  See Basic species information for guidance.
Select View records below the distribution map (1).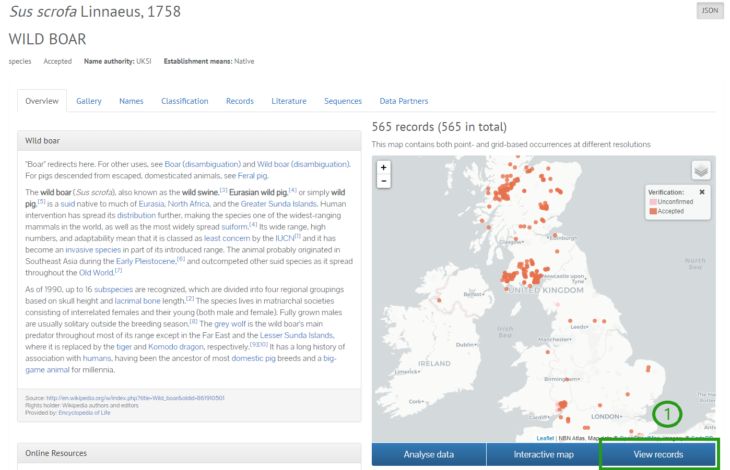 You will be presented with a list of all records for that species.  Click View record (2) to learn more about it.

You will be directed to the species record page, which contains lots of information about the record, arranged into different categories.
You will find basic details of the record at the top (3).  You can flag an issue or contact the data provider (4).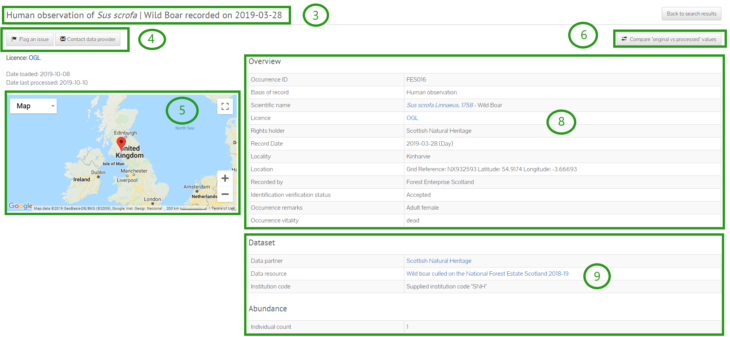 The location of the record is shown on a map (5).
All data in the NBN Atlas are processed to make sure the formatting is consistent.  To see if and how the data for a record have been adjusted from the original entry, click Original vs processed (6).  Here you will find a table comparing the original and processed data (7).
In the main body of the species record page, the first section is Overview (8).  This section lists information about the record such as the licence associated with it, the location of the record, the date of the record and the rights holder (data provider).
The next section is Dataset (9), which tells you about the dataset the record comes from.
The next sections are Abundance (10), Organism (11) and Event (12).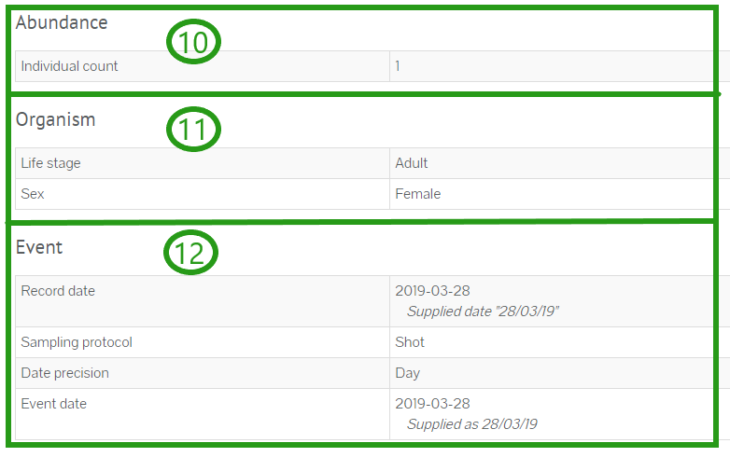 In the Taxonomy section (13), you will find details such as the scientific name and common name of the species.  You will also find its taxonomic ranking.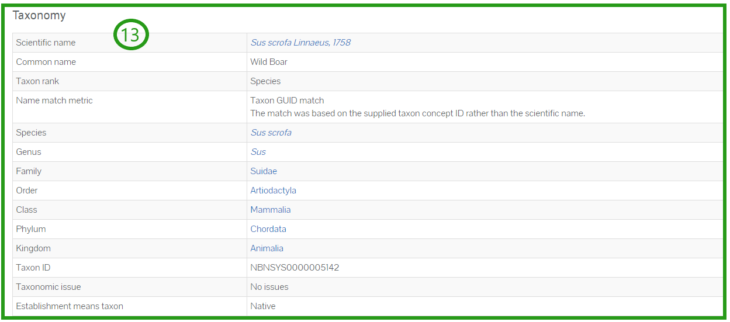 The next section is Geospatial (14), where you can find out more about the location of the record.

The data quality tests (15) flag up any potential issues with the data, such as uncertainty surrounding the date or location.

The final section is Additional political boundaries information (16).  Here you will find additional details on the political boundaries affecting the location of the record.  These include any special status applied to the land such as National Park or SSSI status, Watsonian Vice County designation and the relevant Local Environmental Records Centre.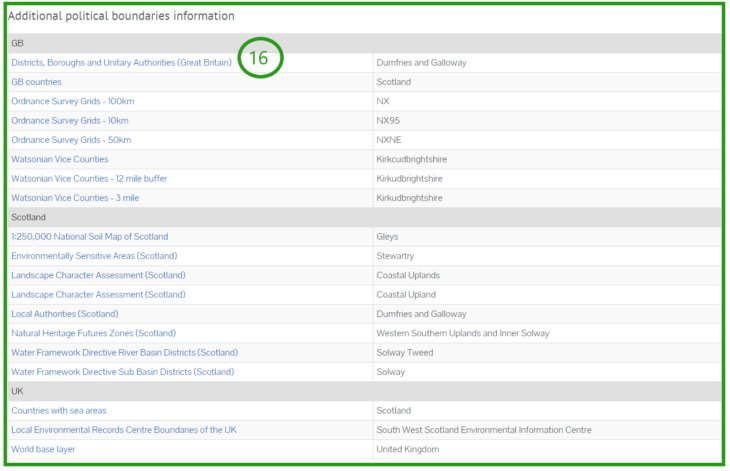 Other ways of accessing species record pages.
Individual records can be accessed from the interactive map on the occurrence records page.  Click on a record on the map.  If there are multiple records as a point, use the arrows to scroll to the relevant record (17).  Click View record to access the species record page (18).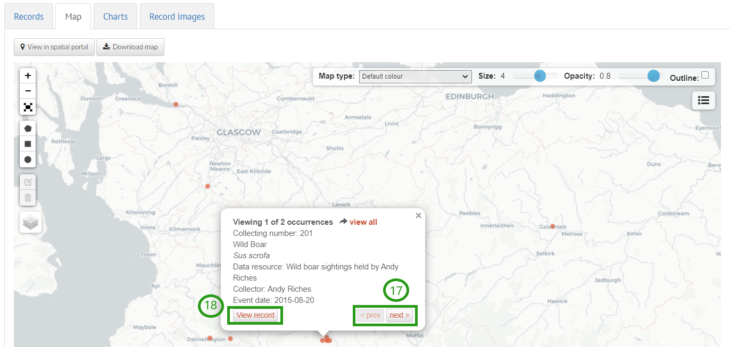 You can also access species records from a dataset page.
Navigate to your dataset of interest and on the dataset page, click View records (19).  The interactive map will display.

Click the Records tab (20).  Select a record by clicking View record (21).